Set-Up Saturday @ Christmas In the Park
From November 17, 2018 8:30 am until November 17, 2018 12:00 pm Save to calendar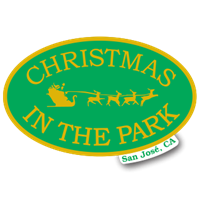 Help supervise high-school seniors who will be helping the Park to set-up for Christmas.
We need a maximum of 20 people for this event. Please fill out the waiver that will be emailed to you.
3 C.S. points
Instructions:
We will need everyone there by 8:30 for instruction and the event will end by noon.  The other volunteers will be arriving around 8:45.  We will need your group to be group leaders for the other volunteers.  We will assign each of your members certain displays or tasks that they will oversee.  They'll be assigned groups of students and they will need to dispatch them to retrieve the necessary tools and then return them when finished. The displays may need garland, lights and cleaning to prepare for out opening night.  We will also have other miscellaneous jobs that need to be completed, like cleaning  the white fencing that is throughout the park.
Going
Sorakphykun Bunthon
Paramee Mint Duangsutha
Liping Wu
Raymarc James
Matin Keshmiri
Emily Lim
Andrew Tang
Surbhi Doshi
Bryan Reyes
Christian
Manroop Toor
Teresa Sasaki
Mai Tran
xiaoyi li
Angela Romero
Kelly
Grant Matta
Maxwell Ball
Jocelyn Zhang
Kevin Tran